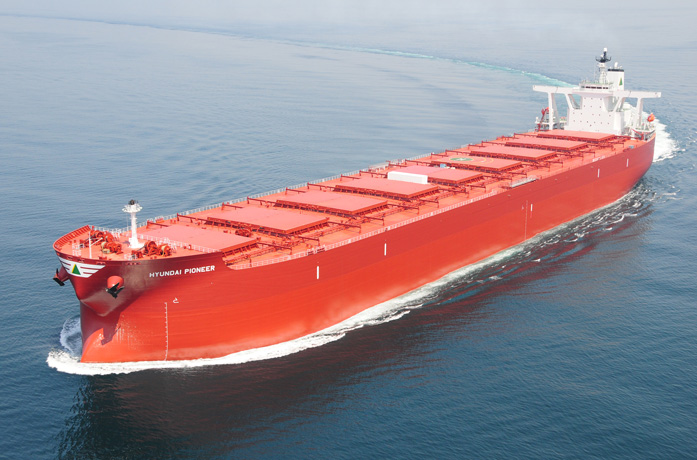 DW about 180-250kmts, 9 cargo holds. Our managed Capsize vessels have long term contract with major charterers in shipping industry, main trading areas are Australia to China or Korea, Brazil to China or Korea, mostly carrying iron ore in bulk with high standard requirement not only from ship owners,charterers, but also shippers and port terminals.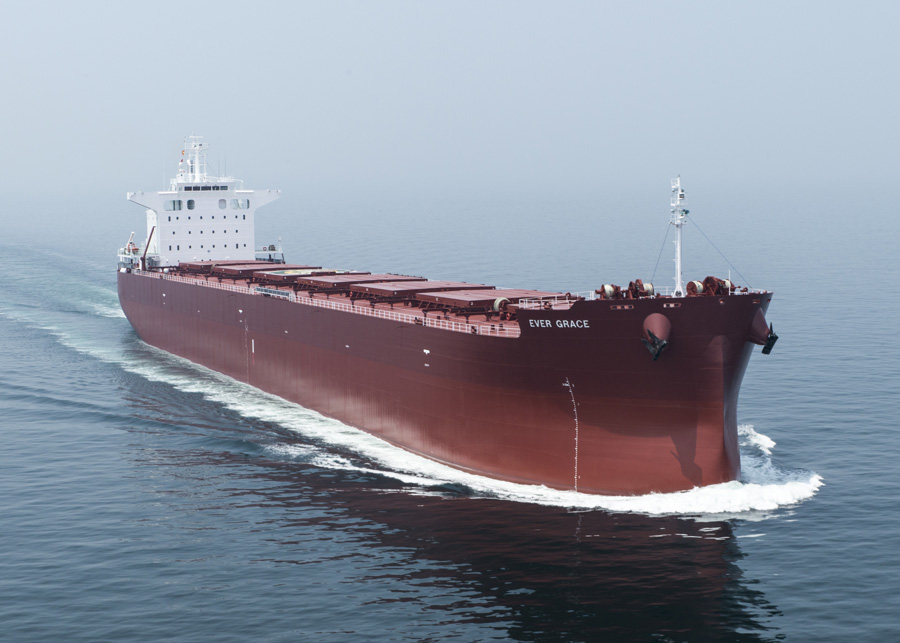 Kamsarmax/Panamax Bulkers
DW about 70-100kmts, 7 cargo holds. They are all gear less vessels (unless special arrangement), with dual loading line certificates, suitable for carrying grain in bulk, main trading route are North America to Asia or South America to Asia. There is possibility for these ships passing Panama channel, subject to the charterers and cargos.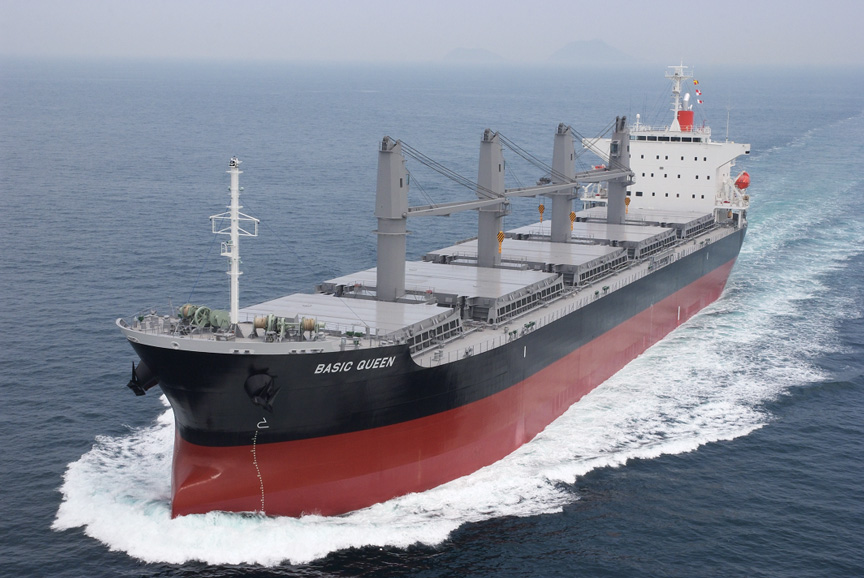 DW about 50-60kmts, 5 cargo holds, Different with Capsize and Panamax vessels, most of them have cargo gears onboard, can load and discharge cargo with ship's own gears. Therefore, there will be more opportunities for this type ship to carry many kinds of cargo from/to many ports.Consequently, their trading areas are not fixed.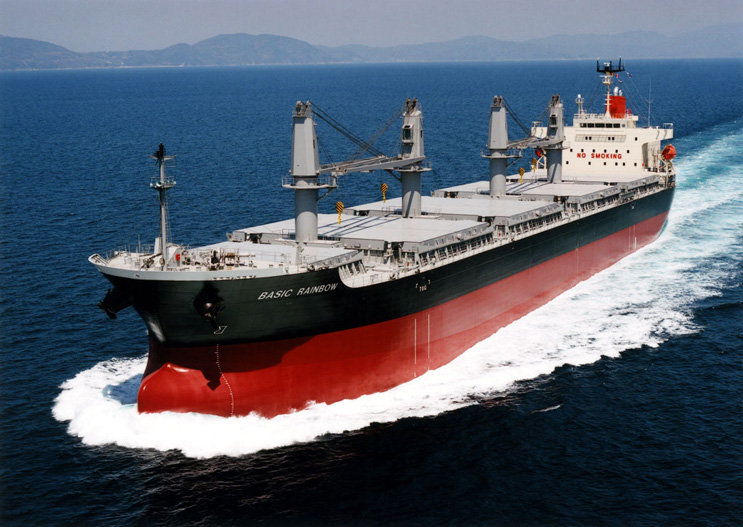 DW about 30-40kmts, 5 cargo holds. They equipped with cargo gears on deck, suitable for carrying general cargo (e.g, steel products, bag cargo, etc) and some bulk cargo with high valve. This type ship can be assigned to most ports around the world, because of less draft and convenient for cargo operation.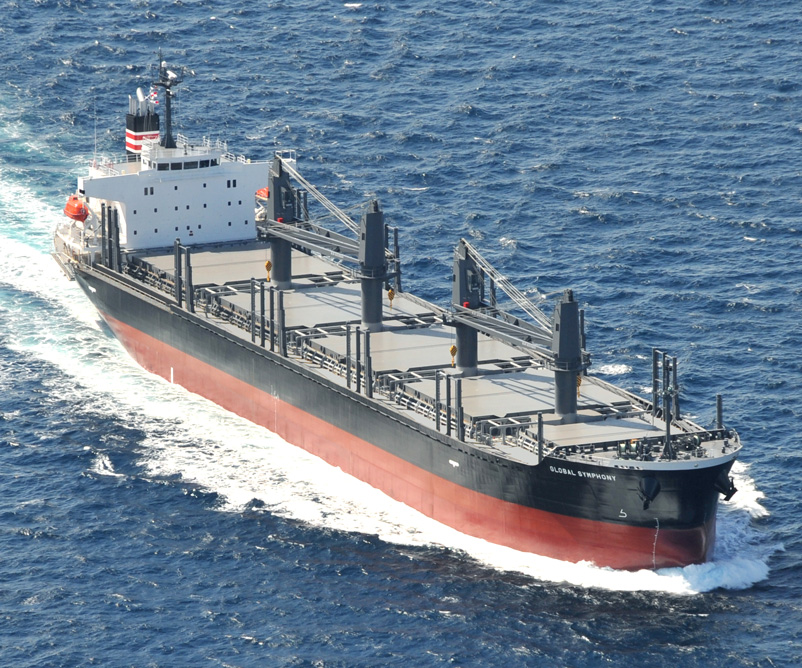 DW about 30-40kmts, 5 cargo holds. Special design for carrying logs, strong construction, more safe working load on deck, fixed and removable stanchions on main deck both sides, ship's cargo gear more power full for picking the logs. Mostly, they will carry logs from New Zealand to Asia, Africa to Asia or Europe. Our managed log carriers trade from North America to Asia. Sometimes they may carry some general cargos (steel products) from East Asia to Middle East too.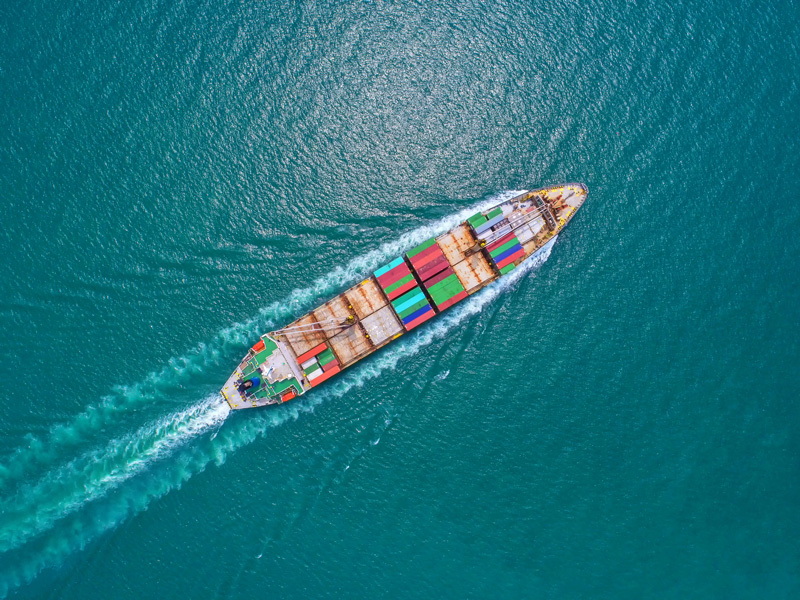 Once the charterers fixed, containers ship's route will be fixed too. Some large containers ship (5000 TEU above) with gearless may trade across Pacific Ocean, some may pass Suez channel, trade between Europe and Aisa. Some small containers ship (below 2000 TEU) (call: feeder containers ship) with cargo gears onboard, will trade at region (e.g. South East Asia) with very busy schedule.